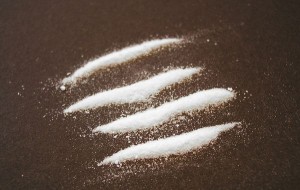 Once again another story highlights the failure of drug field test kits used by law enforcement to test suspicious substances are prone to false positives. I wrote a about this issue a few months back when I said experiments show "dangerous" field drug test problems" used by law enforcement as just us unreliable as instant screens used for employment drug test are prone to false positives.
Before a routine inspection, University of Miami student Jonathan Harrington poured powdered sugar on his kitchen counter and coffee table and cut it into lines. With the confectionery powder in plain sight, next to a few aspirin pills, he thought it was obvious this was a bad joke.
In hindsight this may have been a bad joke, but with inaccurate field drug test kits being used by police this kid didn't stand a chance.
He still thought he'd walk away, once police began using a cocaine field test on the powder — until police said it tested positive. After 20 minutes, it began turning blue, Harrington said.

He then spent the next two days in a county jail charged with cocaine possession.

Harrington later bonded out, according to the station. The state soon dropped the charges once the crime lab found that the "coke" was really just meant for legal sweet treats.
It's even more troubling that they charged him with a crime based of inaccurate field drug test kits without confirming the results with the state lab.
source: http://www.cbsnews.com/news/powdered-sugar-prank-puts-university-of-miami-student-behind-bars/